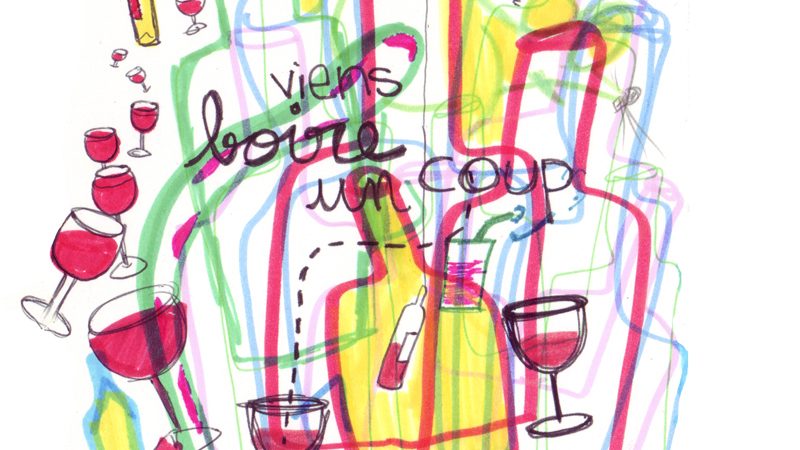 April 15th, 2017
L'Amère à Boire
Comments Off

on The Dessinatoires drinks to the bitter
The aperitifs Dessinatoires invite you once a month (or almost) to come and draw a drink.
The principle is simple and open to all, amateur or professional, and without age limit: papers and equipment are arranged on the tables and the leaves turn from one participant to another. Themes or various media are available to inspire these collaborative drawings. To allow everyone to come the days are chosen randomly between Sunday and Wednesday. If you want to be informed of upcoming events please refer to the Facebook of aperitifs Dessinatoires page, where you can also see the photos and scans of the drawings made during previous aperitifs. https://www.Facebook.com/Les-AP eros-Dessinatoires-718147314973260 /.