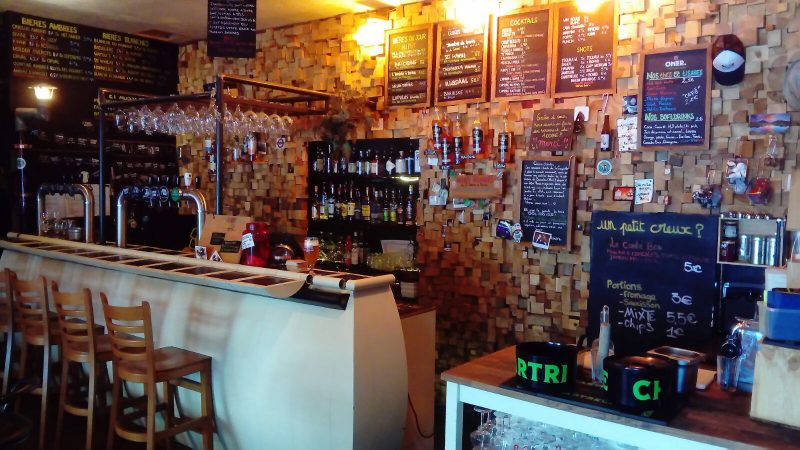 April 15th, 2017
L'Amère à Boire
Comments Off

on History of the bitter drink…
After the coffee whisper (former management) and fire the Gougoutte to Pepe, we opened the bitter drink three years ago already go to the website.
We have prepared a small selection from his store by creating a map with over 150 beers. Trying to move away the most possible classics and we direct to small breweries to surprise you more and you treat your taste buds.
The beer in the keg change regularly for not to tire you. Also, our team of bartenders well savvy zythologie you advise the most suitable to your taste beer, do not hesitate to ask for their advice!
But our card is also a selection of rum's Whiskies and other Gin's. We offer the most festive shots made arranged rum House and the Beer cocktails.
Closed feet! see you
For the more nostalgic, the chute to Pepe fire group is here