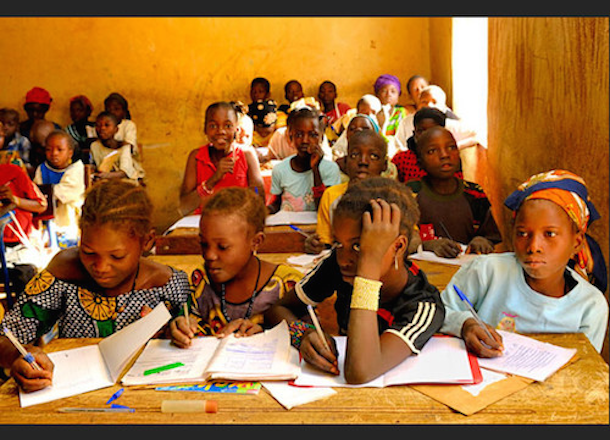 April 15th, 2017
L'Amère à Boire
Comments Off

on The bitter drink supports education in Mali
For 8 years already, we have supported a small school in the outskirts of Bamako (mali) by increasing the price of our special 0,10e beers every Thursday night. It seems not much but a month of school for a child costs about 3 euros. Not even the price of a beer special!
Mali is a very poor country where the average wage is 50th month, tuition can be a real burden for a family. Also be aware that a child in the school is a child who does not work! So we try to ease this burden by helping individual cases.
Starting with a kindergarten, the school expanded to teach now up to 14 years. 2 teachers we went to 14. And all this thanks to you!
If invest you a little more, we also offer sponsorships where you help a child during its school and enter into relationship with him if you wish.
For more info or send an email to camouroy@hotmail.fr
BALANCE SHEET:
A special beer and less a month allows a child to go to school. More you booze Thursday more we send money.
SO LONG LIVE SOLIDARITY HANGOVER!